What we did: eCommerce – Logo – SEO
Internet Labels approached Noovo to help bring their commerce website up to speed. The previous site was not responsive, had a clunky payment system and the design was generally outdated. All in all the site required a complete refresh from top to bottom.
They currently offer the very best labels and printer ribbon prices in the UK and need a website that reflects their standing in the UK marketplace. They supply many of the Uk's major food manufacturers so service and quality are key to their reputation.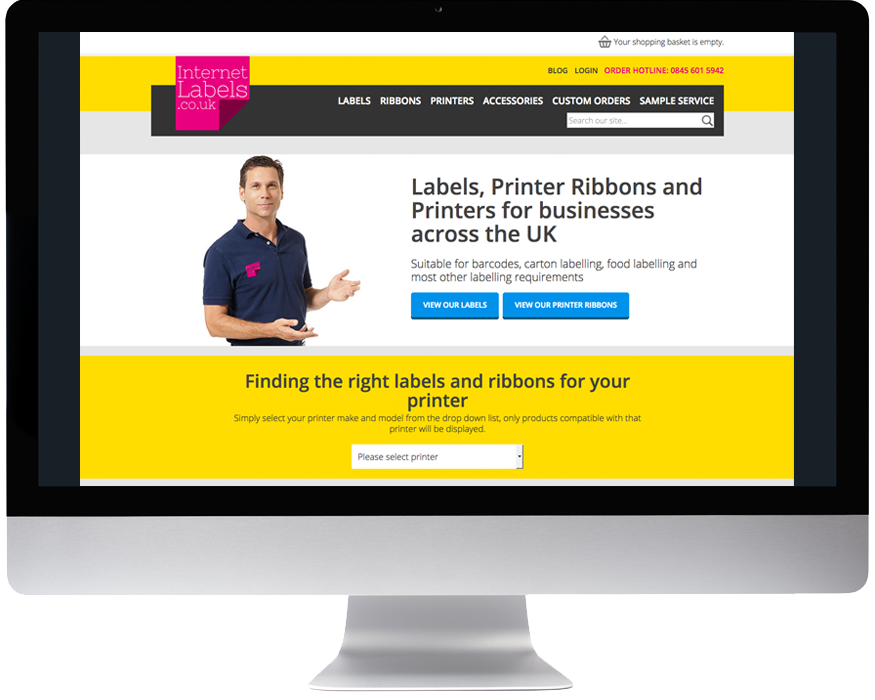 We built a completely responsive commerce website using drupal and the drupal commerce platform. We have performed a full secure integration of Sagepay as the payment gateway into the site with Barclays epdq solution.
In addition to the site build and design Noovo photographed all of the products on the site and we also produced the video on the home page as part of a complete package including logo redesign.
As part of our ongoing site review post launch we have recently been commissioned to produce a full adwords campaign including dynamic remarketing.
Full commerce solution
Responsive website
Pantheon Hosting
Video Production
Product Photography
SEO Training for client
Adwords campaign
New Logo


At Noovo we are delighted with the finished product, with the project still ongoing we continuously improve the site and seek to improve what is already a great site. The product has some quite complicated pricing rules which require back end calculations within the software and we are proud that we managed to create this uniquely as part of the package offered to the client. As a project its for to say we had a hand in the whole process producing logo which has been used on other branding projects, photography, video and hosting to create a complete turnkey solution.