The 5 Best UK Charity Websites
What makes them great and how to improve your site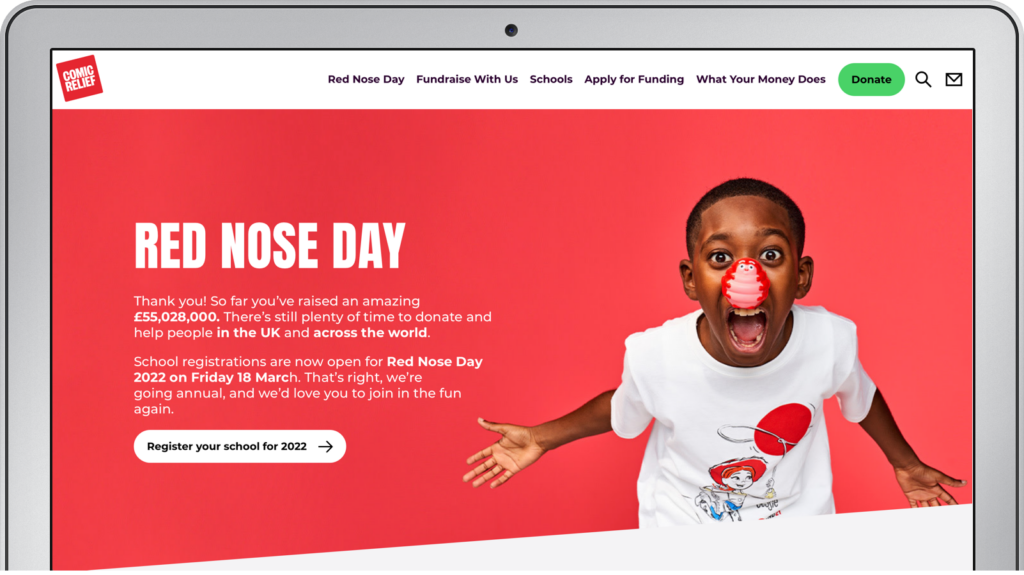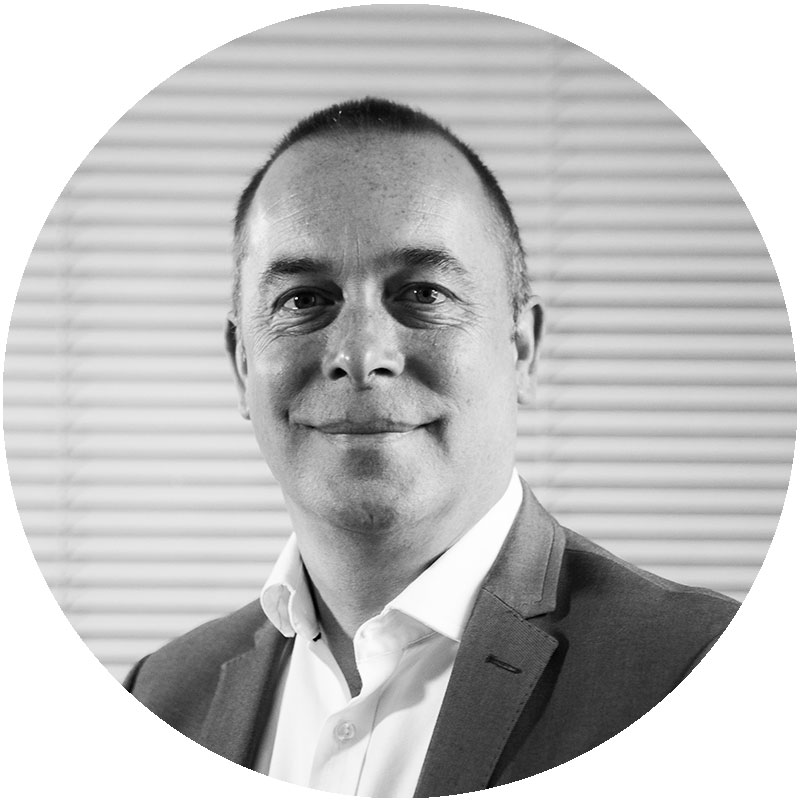 Rob Jones
Director of noovo
In this article I'll tell you:
- how to get a discount on your new charity website or its re-development
- how to get £7000 worth of free online advertising for your charity website every month courtesy of Google
Our Charity Website Experience
We have built many charity websites, and in some cases our work has provided a platform upon which the charity unrecognisably improved. There are many schools of thought regarding how charities can improve themselves through their website. However, each charity is different and has different goals… some may want more donations, some want to simply spread the word and some want full e-commerce solutions for selling conference tickets.
So, what makes a good charity website? After much discussion, we have compiled a list of 5 major charity websites that hit the mark: the websites below all represent their respective organisation's key values. That said, you must not rest on your laurels; keeping pace with current thinking and technology is vital. Once you have had a look at the charity websites below, we explain how to ensure your site is modern and functional for all.
Our Top 5 UK Charity Websites
#5 Red Nose Day (www.rednoseday.com)
This website fits the brand perfectly, is accessible and appropriate for all age groups. It uses modern technology and sets the tone perfectly.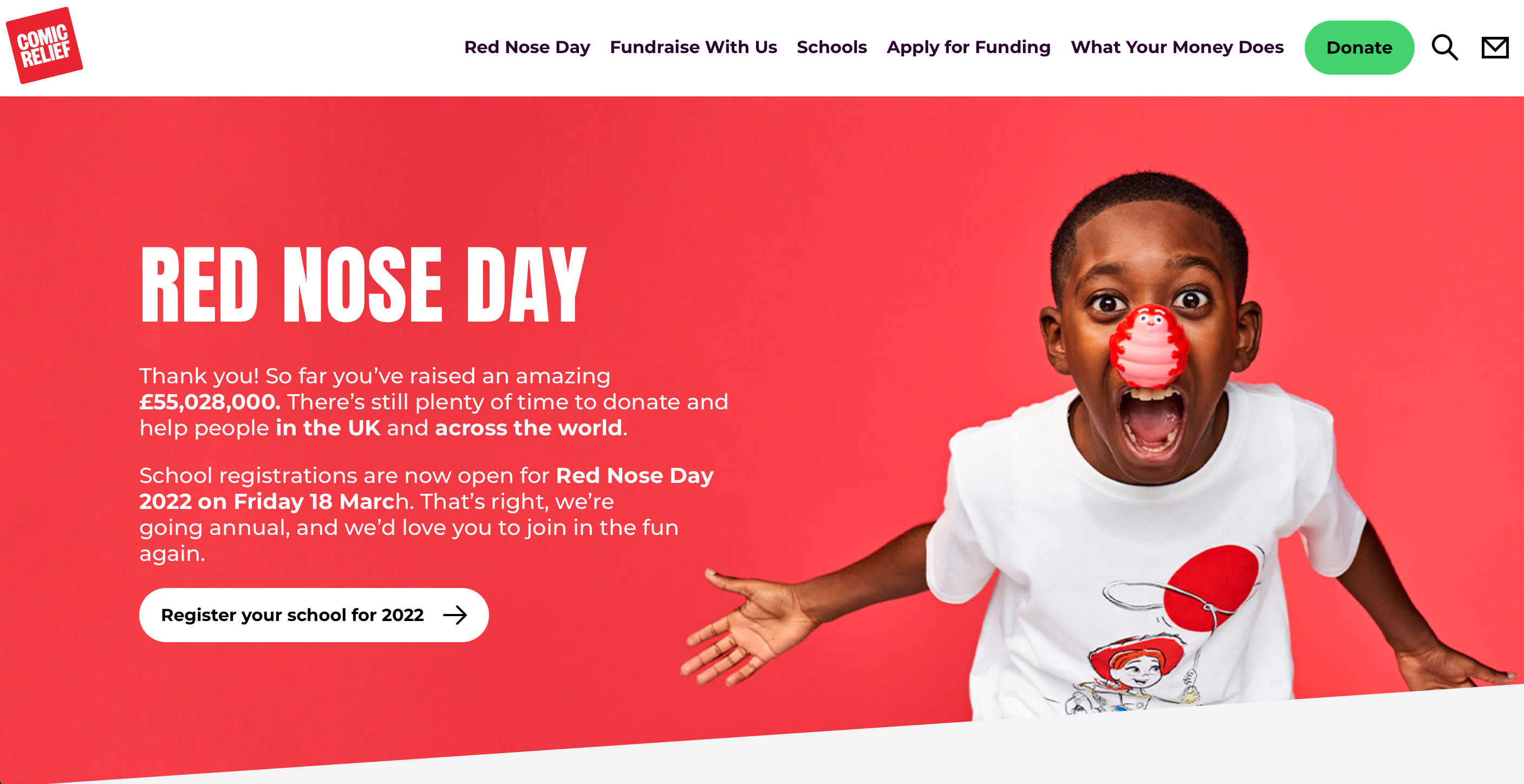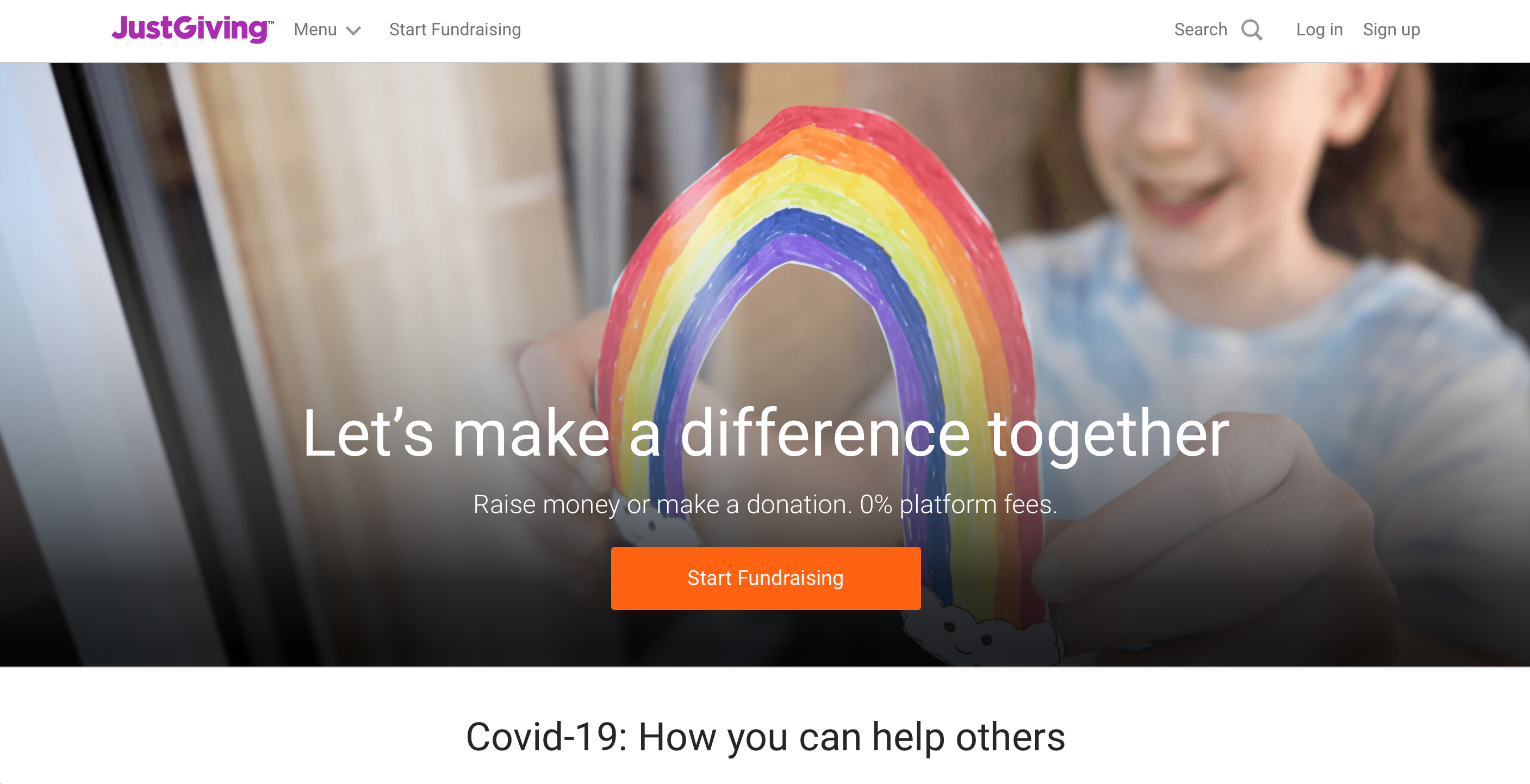 #4 Just Giving (www.justgiving.com)
Just Giving has made charitable giving easy for a completely new generation and is not only designed to make it easy to give, but also provide the right amount of incentive for the target market.
#3 WWF (www.worldwildlife.org)
Just the right balance of information, celebrity endorsement and information to encourage donation. The site is incredibly easy to navigate and has a fitting design.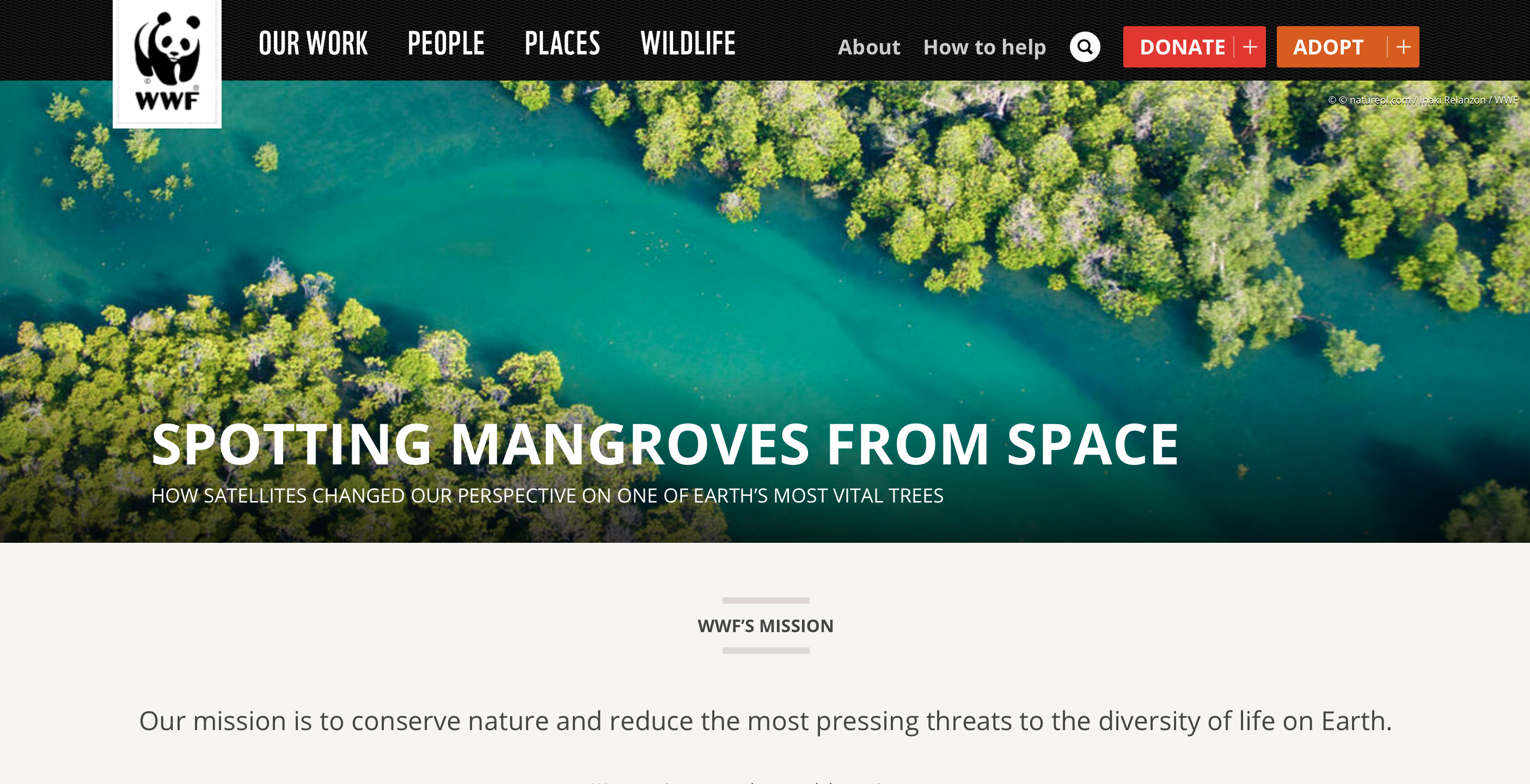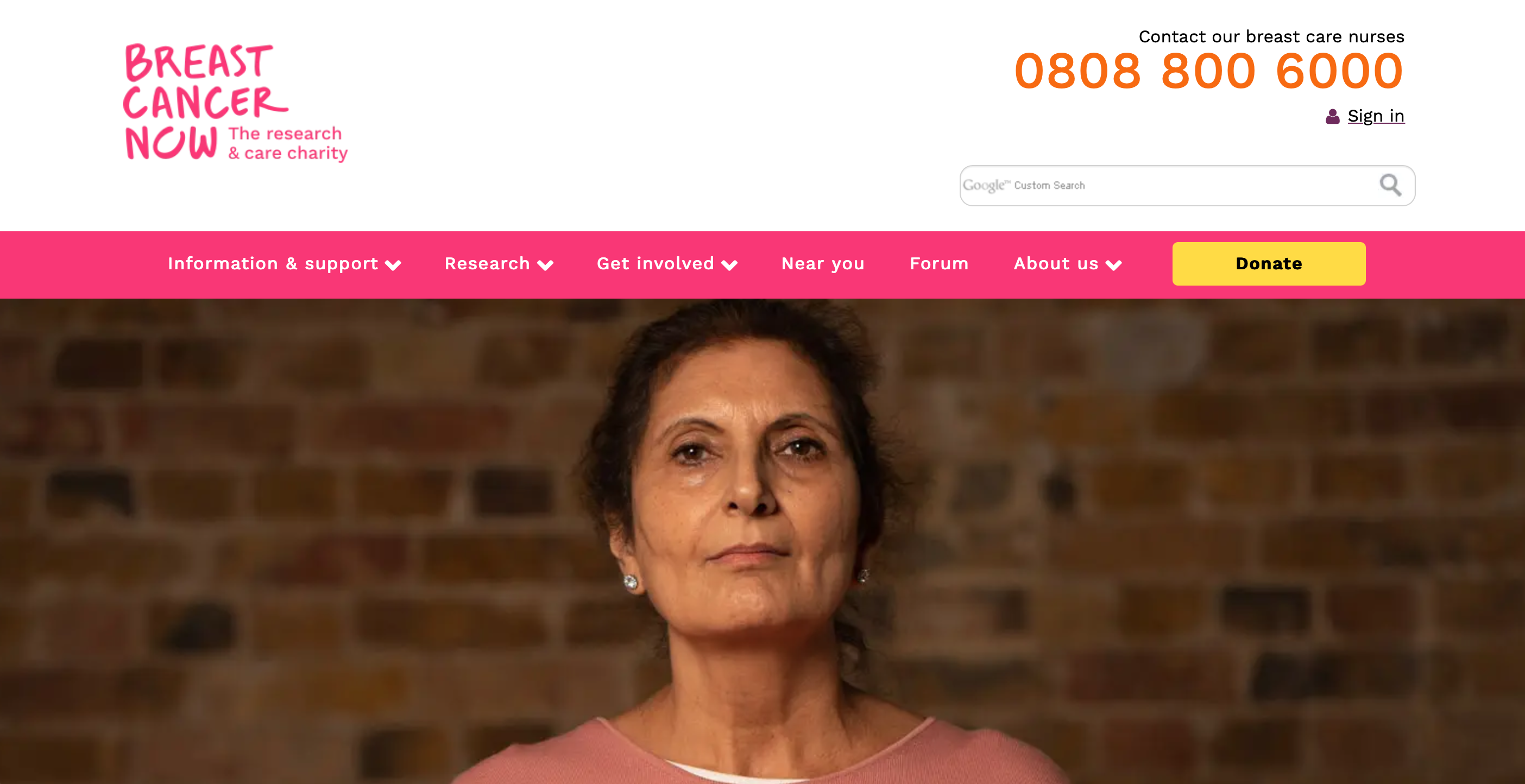 #2 Breast Cancer Now (www.breastcancernow.org)
This website perfectly appeals to its target audience. It won't have been an easy build but it will do exactly what it was intended to do: get donations.
#1 Charity Water (www.charitywater.org)
Not strictly a UK website, but our firm favourite. Great design and information as well as a clear function. It relates well to its audience and stands clear of the competition by being a virtually perfect fit-for-purpose site.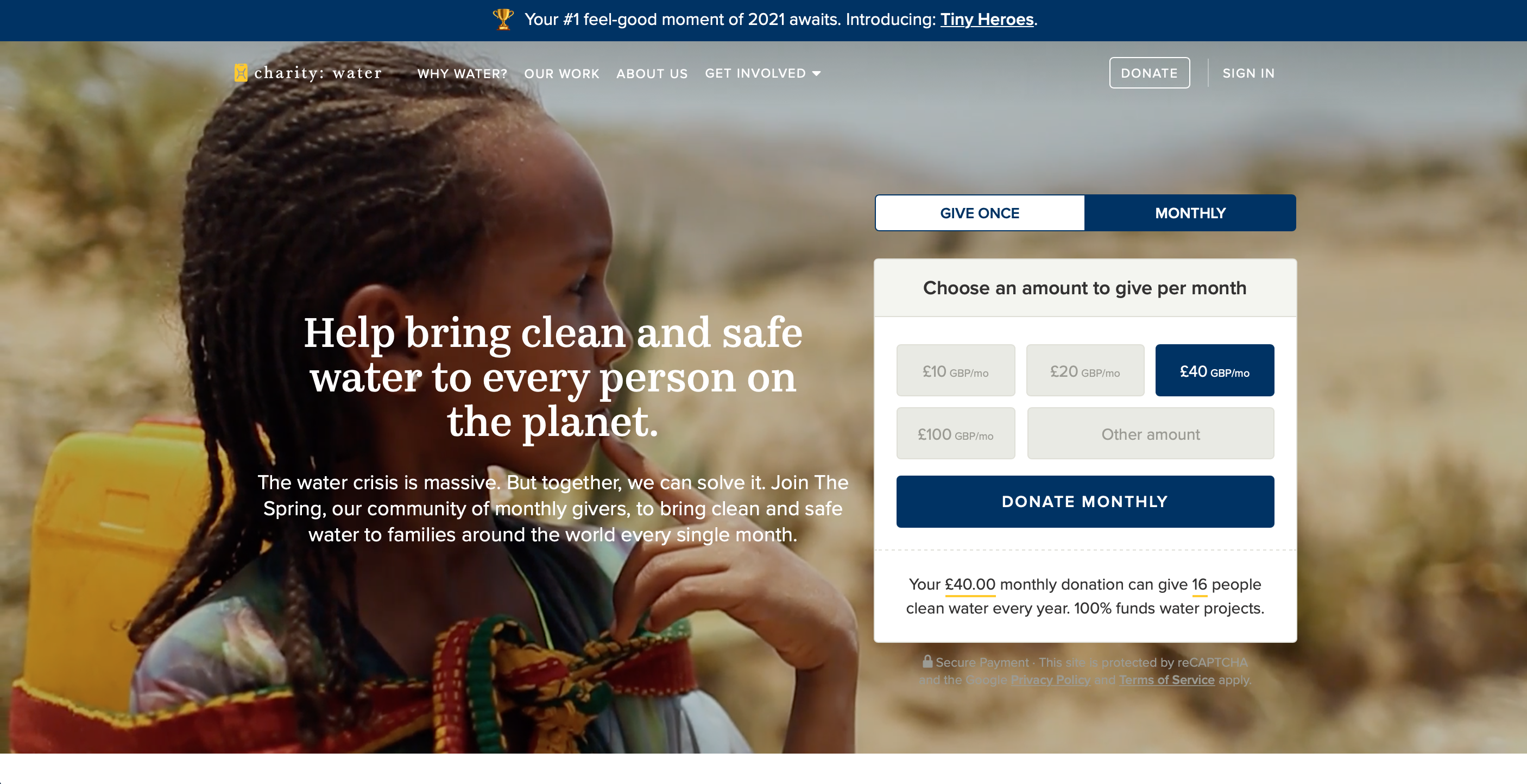 What elements does a good charity site require?
1. Ensure your website is clear
Be extremely clear with what the charity is, what it does, how it can be supported and the benefits that support will bring.
2. Make it simple to donate
Make donation a very simple and clear procedure, but don't try and do this too fast. You need to convince people first and take them on the correct journey through your site, do not be too eager. It's a bit like a dating process and you have to know when to go for the big question.
3. Communicate with your audience
Communicate with people, offer the option to receive updates and email sign up. It may take several weeks of courtship and customer education before they are prepared to donate to your charity.
4. Use plenty of media related to your charity
Use Pictures, use video and audio to show people what the charity is all about. Your website is the perfect place to show people what you are all about. If you would like some advice on how to create and embed this content, mention it in your enquiry. For info films, prices start at around £400. Ensure the design relates to the subject matter. Many 'home made' websites by friends of friends just leave you in a worse starting point. Would you get someone who isn't a builder to build you a new home, or someone who isn't qualified to give you legal advice? No, neither would we. It is important that you use a professional to build your website.
Charities, just like every other organisation with a website, needs to consider the huge change in how the web is being viewed. There is a revolution happening and it's driven by modern devices like iPads, tablets and smart phones like Samsung and Apple products.
It is estimated that donations to charity websites can increase by 240% by organisations who invest in short educational films.
Nearly 75% of web browsing is performed using mobile devices and it's likely that your website is not built to be specifically used by them.
Major considerations for your charity website
Mobile devices are the future and your website must be effective on this platform to succeed. Feel free to enquire about how to make your website responsive below.
All organisations have a responsibility to ensure they are accessible to people with disabilities. As a minimum, you should meet the standards laid down by w3c and the RNIB.
Google gives out millions of pounds worth of free advertising on their search engine every month. Click the icon above to start benefiting yourself.
Why choose Noovo to build your charity website?
Noovo offers charity website discounts
We are keen to support charities, to this end we offer hugely discounted options to registered charities and worthy 'not for profit' organisations. The discount amounts to around 30% off our normal prices for qualifying organisations. With us being based in North East England and with our low overheads, we are naturally competitive in the South of England and across the UK. 
Make your case for our assistance and we will evaluate it on an individual basis. Let us know your brief and a bit about why you deserve our assistance and we will give you our very best price in return for transforming your website into the cornerstone of your organisation.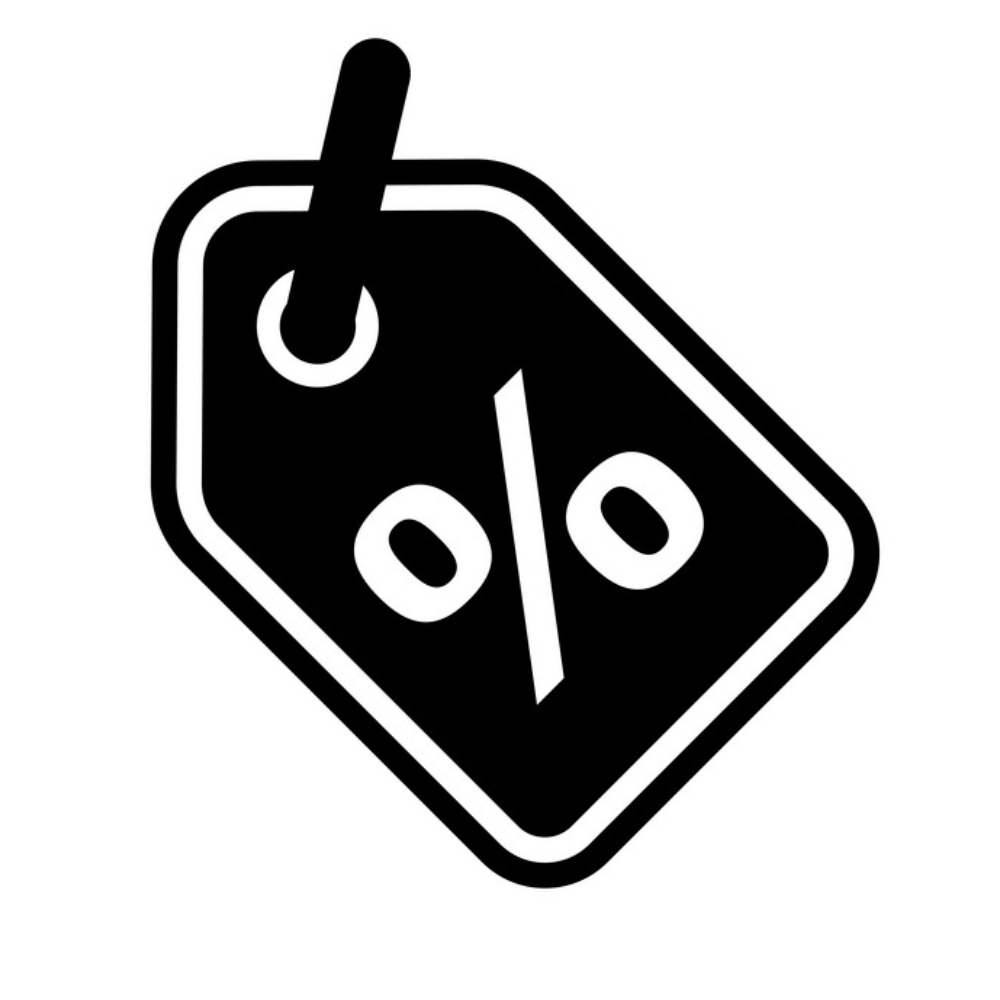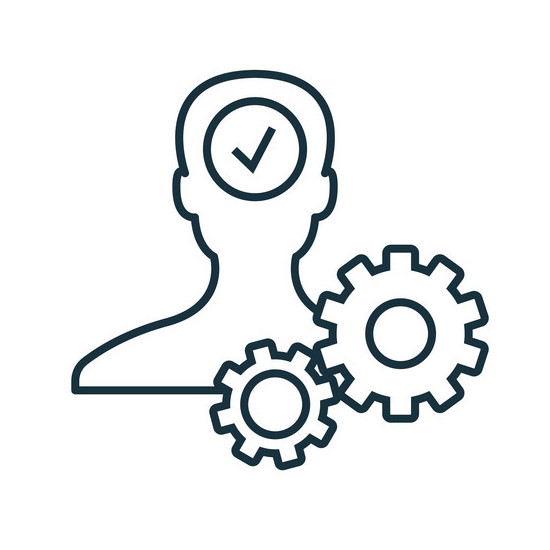 Noovo believe in equality
Noovo is committed to encouraging equality, diversity and inclusion among our workforce and client base eliminating unlawful discrimination.
We strive for each employee, supplier and client to feel respected and able to give their best through a working environment free of bullying, harassment, victimisation and unlawful discrimination, promoting dignity and respect for all, and where individual differences and the contributions of all staff are recognised and valued. 
Get in touch below if you'd like advice for your organisation or by calling 01642 913525. If you prefer you can email me, Rob Jones, at rob@noovo-creative.co.uk or call me personally on 07951 579789.
Please include your website address and any particular issues you would like us to look at!