What we did: Website design & course feed integration
East Durham College is a large college with campuses in Peterlee and Durham. Prior to the current director of marketing being appointed the website had grown in an unorganised fashion and had become difficult to navigate and manage.
The brief for the new site required a site that not only would reflect current branding but would be optimised for mobile devices whose usage is prevalent amongst the students using the site. Lastly the site was required to integrate with the incumbent college student management and administration system called pro solution. This system handles all applications and publishes course content and information onto the website. Pro solution is built in ASP and the cams chosen was drupal. This is built in ph so we needed to get the two to talk.
The site had a requirement for multiple feeds – job feeds, course feeds and apprentice feeds that populate the website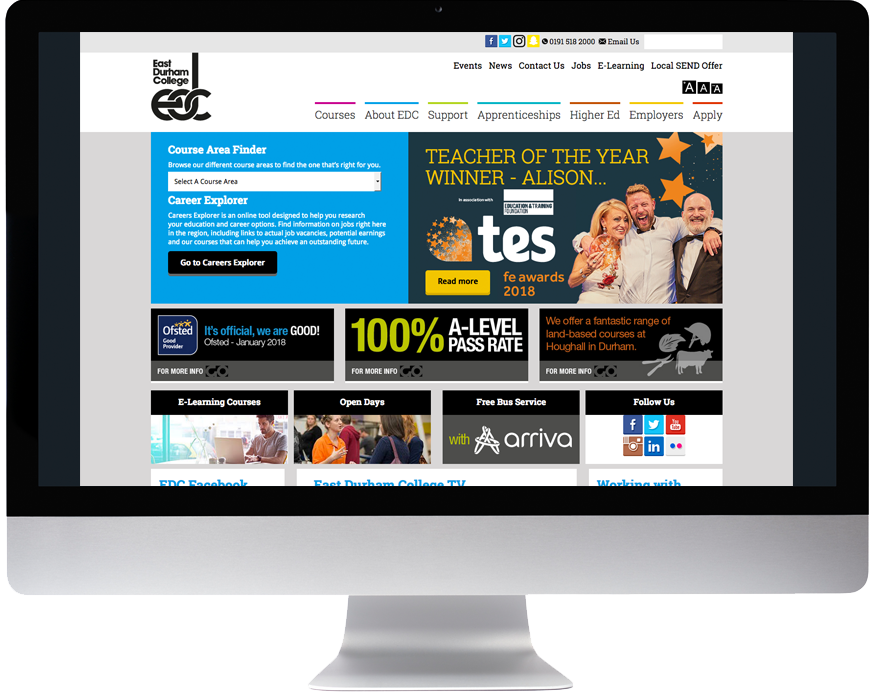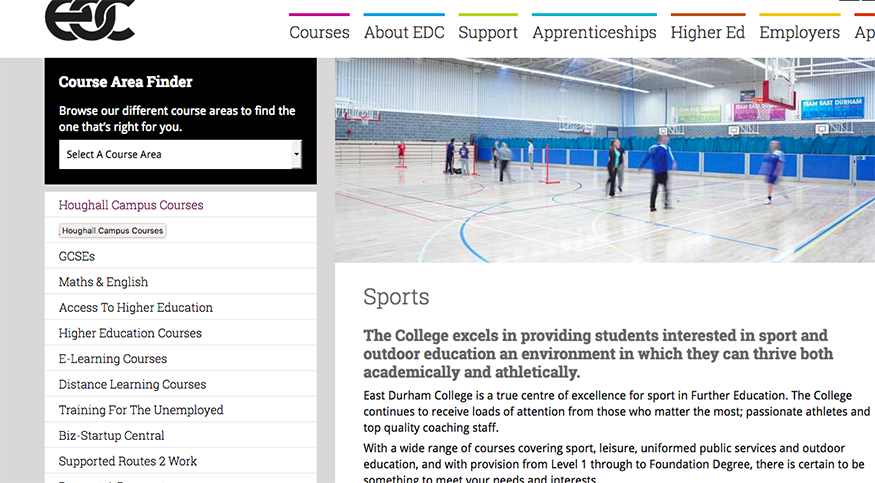 Noovo delivered a slick responsive site on time and on budget. As always we used Drupal as the content management system. This was had many benefits, not least because the client has some experience of drupal from other websites we have built for them. We discussed hosting options with our East Durham College and they opted for the very latest Pantheon hosting for Drupal websites.
The integration work was not without issues given the sheer size of the site and the number of feeds, elements of integration and volume of content migration that needed to take place
Website design and build
Hosting
Content Migration
Third Party Integration
Live Feeds
Responsive Design
Multiple admin levels
Client Training
SEO
Domain remapping


Noovo were worthy winners of this contract. We need to select an agency that we believed could manage a large project and they have come up trumps. There were many sticky issues along the way involving integration of different technologies that have been solved.
Alistair Cummins-Macleod, Director of Marketing, East College Durham